Hi Friends meet me again on my new post. Today i want to share my experience on Resetting our Skill and Ability (Skill and Status). As I have posted on earlier post whenever our character has reach level 60, we can go to the NPC Morphis to reset our status on every basic job in sealonline.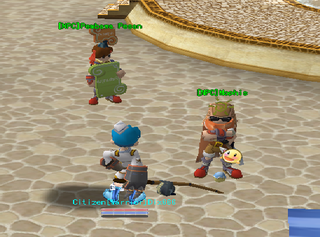 Actually there are three way to reset your skill and ability. First one is on NPC Morphis, 2nd is when we are on level 150 and going to change our job to the 2nd job in each job, and the 3rd is by doing buying Sealonline voucher. The first two is free of charged, and the 3rd is pay hehehe.... up to you which one you take it...
On this post i want to share and guide on Morphis Only. The 2nd way is on the next post ok? So back to the topic...
If our characters are reaching the level 60, we can reset our status if we feel that we have made any mistaken filling the status of our characters as i have posted on earlier post. If You feel you didn't made mistakes on the status, i recommended you not to reset your status, and saving it until we feel need to change it.
How to reset our status on NPC Morphis? Here we are..., first you come to every town on shiltz elim, lime, zaid, and madelin. In the center of the towns there is NPC Morphis standing awaiting for you. Just click on him, there are two offer. 1st is reset your skill ability, 2nd is reset your status ability. Take the quest and follow the instruction.
For skill reset you must go to the Mimir River to meet NPC Geranious. You can go here from the Zaid town, go bellow to the warp mimir river. On the Mimir river search for the warp to the Laymok Forest. You can find him before the warp on the right side. Then take the medicine, and go back again to morphis.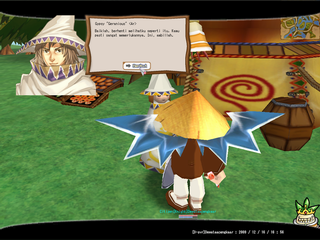 For ability / status reset, take the quest and go to the west laymok forest in the gypsy vilage in the midle of the forest. Meet the NPC Shecow, ask him for the Gypsy pattern. After you get it, and go back again to the morphis.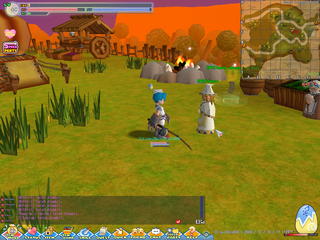 After completing the Quest, hand over the medicine and or gypsy pattern (which one you chose for reset) and begin the ritual with him. Remember, before you reset your status, you must take out your cloth, pet, accessories, and weapon, as they are rely on your status to use it, in other words you must completely using nothing. Ok Be prepare and after the ritual, your character will be at beginning of all, alias no status and you must fill again to meet your desire, and if you are also reset your skill, then you fill it back again to your need and desire too.
Ok then happy trying, see you again on my next post, thaa...
Love SEAL^^