Hello dear, meet me again. As i mentioned in the earlier post on this knight skill issue, here we continue again.Today we are talking about the knight multi area destruction skill.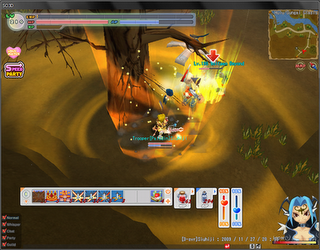 I recommended you to use this skill after you reach level 60 or more is better. Yes its true if you assuming by using the multi area attack we can get much monster to attack, but after i observed, using this skill is need much time to kill the monster, because the damage that we are produce is not big as a single attack, that's why it takes more time to complete kill because our character is still in the low level, not gain much damage power.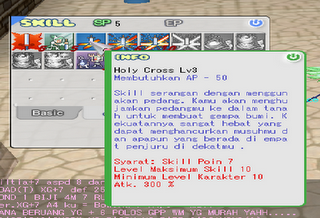 To use this skill is the same as i written on the
last post
but after the complete cavalry just take the first skill of area attack Holly Cross until level 3.
After you had Holly cross level 3, then take the Grand cross until level 5.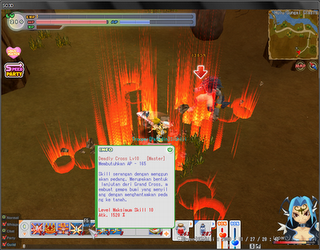 After your Grand cross level 5, then take this deadly cross until level 10. As the result if your Holly cross has reach the maximum level 10, you will be a really knight of the basic skill. The Result can be seen on the pictures bellow :
This picture above is when we are in perfect skill the Heavenly cross level 10

Ok dear friend and visitor, i hope this tutorial and guidance will help you to know and learn the skill on the Seal Online MMORPG game. Good luck, see you on my next post. Tha thaa...
Love SEAL^^
(Click to Continue Reading.....)